---
How To Brew Beer At Home - Basics, Tips, & Mistakes To Avoid !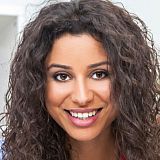 Posted By Julie K.
---
SUBSCRIBE* IG - @the.kaizen.man Snapchat - kaizen.projekt Twitter - @the_kaizen_man FB - The Kaizen Projekt This episode is a first of two part series.
---
Join Our Community!
Like what you see? Get a FREE account and start posting, sharing, and discovering more!
Have Questions? Contact Us!
Find out the answers to your questions by contacting us. We look forward to hearing from you!