---
Store-Bought Beer vs. Home Brew | Beer Brewing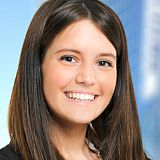 Posted By Bettie W.
---
YUMMM Fried Apple Pie Tacos - Learn how to make them here: https://www.youtube.com/watch?v=U0qXjLt8qjI Watch more How to Make Beer At Home videos: ...
---
Join Our Community!
Like what you see? Get a FREE account and start posting, sharing, and discovering more!
Have Questions? Contact Us!
Find out the answers to your questions by contacting us. We look forward to hearing from you!