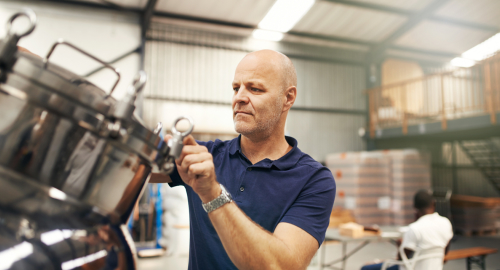 Craft Brewing for People Who Love Great Beer
---
At Eat Craft Shack, we know that there's nothing better in life than being able to enjoy a quality brew with friends, food, and fun times. Our mission is to help every one of our guests enjoy those things.

When you visit our site, your getting connected to a wealth of resources for brewing quality beer and wine in your own home. Check out our articles and blogs for useful information, and view videos for tips and tutorials.

And stop by our online shop for all your essential home brew supplies. We have everything you need whether you're just getting started, or you just want the lowest prices on your favorite items. We make delicious craft beer easy and affordable for everyone.
Community
Centric
When like-minded people come together, wonderful things happen. Our community is what makes us special.
Award Winning
Components
Web components we use throughout our website are the best the Web has to offer.
Integrated Shopping
Experience
We are experts in our field and have hand selected products that match the needs of our members,
Multi-Layered
Information
Our staff manually links and references related information. Our unique process enables us to focus on what's important.
---
Join Our Community!
Like what you see? Get a FREE account and start posting, sharing, and discovering more!
Have Questions? Contact Us!
Find out the answers to your questions by contacting us. We look forward to hearing from you!