Have Questions? Contact Us!
Find out the answers to your questions by contacting us. We look forward to hearing from you!
---
All You Need To Know About Homebrew Kits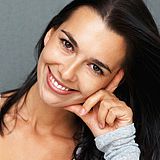 Posted By Max O.
---
Homebrew kits are most convenient for recent converts. It already includes the most basic of materials needed in brewing your beer. You'd already have the hops and grains formulated, the yeast ready to begin colonizing your water to give you the first taste of a homebrewed beer.

Before you go and run out to buy yourself a homebrew kit, you will need to consider your needs. So how much beer do you want to brew? How technical do you want to get? What flavored beer do you want? Etc... Then once you decide on all the important things, you will need a home beer brewing guide to teach you the essentials because quiet simply, the instructions that come with homebrew kits are useless at best. Then once you are well informed, it's time to buy your kit, clean your equipment, brew your beer, and then drink it (in simple terms).

All hombrew kits are essentially the same in regards to the ingredients. You will get some malt extract, hops, yeast, and that's about it. Usually if you wan to experiment with flavors, you will need to change the extract that you use and you may even use different sugars to get different consistencies within your beer.

All extract brewing is a fairly simple process because the boiling off certain ingredients to get certain flavors has already been done for you on a mass scale. As you gain experience, it is advisable to start with partial mash brewing for more refined flavors and textures of home brewed beer. As a partial mash brewer, you are involved in boiling ingredients, choosing specialty flavorings, and crafting your beer from start to finish... and this is a lot harder than simply adding the ingredients to a pot and stirring.

The kit comes with a guide which tells you what an ingredient's effect is to your brew. You can even choose right from the start if you want to have your extract hopped or unhopped. The hops are what determine the bitterness of your brew. You can then add the hops later in intervals to give your mix the difference from your neighbor's - who also has an all-extract kit - beer. To give you a better ambiance while pouring youself a drink, some kits even have a keg system instead of the usual bottles.

Home beer brewing is essentially a fun and very rewarding hobby... the best there is! You as the home brewer should experiment, try new things, and graduate from homebrew kits to more advanced brewing techniques over time. Some home brewers have take a simple hobby and turned it into a career by opening a commercial micro-brewery or two... the choice is yours!